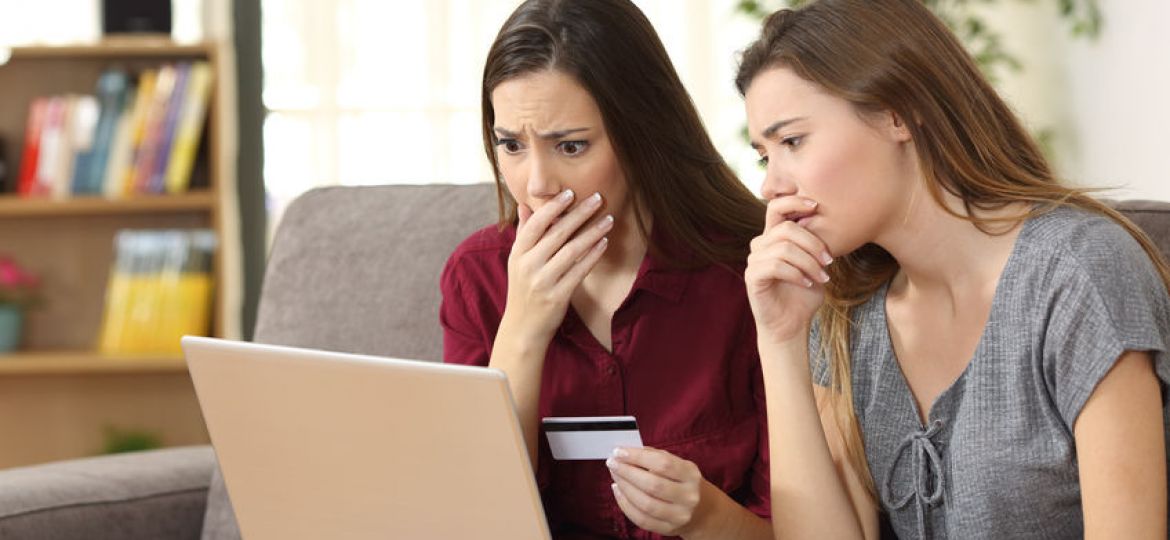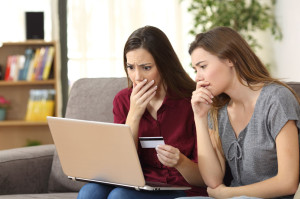 Financing your bankruptcy can feel overwhelming–especially if you're already experiencing financial distress. However, there are many different ways that you can pay for any administrative, legal, or process fees that you incur on your road to financial freedom through bankruptcy.
Below, we're exploring the variety of options you have to fund your legal process, as well as the long-term costs you can anticipate from bankruptcy–empowering you to decide if bankruptcy is right for you.
Read on to learn more about how you can fund your bankruptcy case.
What types of costs can I expect from my bankruptcy case?
There are many different costs associated with bankruptcy, which is why it's so important to have a short-term financial strategy in place. Solidifying your repayment plan can alleviate stress around the situation and can present you with a clear path forward in your legal case.
These costs include:
Administrative Fees: These are often fees imposed by the court for filing and the administrative work that goes into managing your court case, as well as any sort of late fees you may incur from improper filing or tardy submissions.
Legal Fees: These costs cover the charges from your legal team, who will be assembling your case and representing you in court. These can vary, and many lawyers charge hourly. Be sure to confirm what charges are expected of you prior to signing on to any legal relationship.
Bankruptcy Courses: In order to file your bankruptcy cases, you have to take mandatory bankruptcy debt relief courses. Topics center around debt resolution and repayment strategies. These have their separate costs–but are designed to be as affordable as possible to suit your current financial needs.
There are also several "costs" of bankruptcy that do not have a dollar sign associated with them. For example:
Credit Score Fluctuation: When you file for bankruptcy, you can expect that your credit score may fluctuate and dip. This is normal, as the bankruptcy filing will stay on your report for a minimum of seven years. You can take steps to minimize this "cost" and remove any roadblocks to lending by taking extra steps to rebuild your credit. Working with a specialist may help you to find additional financial success.
Increased Costs of Borrowing: Due to a lower credit score, you may experience a higher cost of borrowing. Anticipate this, and work with a financial strategist to determine new ways to manage this risk to your credit.
How to fund a bankruptcy case
Considering bankruptcy? Here are several different ways you can cover the costs of your case.
1. Consider a payment plan
If you're looking for ways to save on your bankruptcy case, consider asking for payment plans and alternative debt resolution options with the court and your attorney. Depending on protocols and procedures, they may be able to help you come up with a personalized repayment plan.
2. Seek out legal aid
Several charities and foundations help people in need to secure legal aid. Consider reaching out to your community for resources that can help and determine your eligibility for any additional financial aid.
3. Ask about "pro bono" work
Some lawyers take on bankruptcy cases on a "pro bono" basis. This means that you won't have to pay a cent of legal fees, which can save you a considerable amount of money.
These options are often available to those who currently have an income that's under the poverty level or who are experiencing extreme financial or personal distress. While these lawyers and experts can be difficult to find, there's no harm in asking your local community or legal offices to assess your available options.
4. Selling personal possessions
You may be able to make a good amount of money off of selling events, such as garage sales. While basic, it's important not to overlook these simple ways to make money and share your resources with community members.
5. Ask for a waiver
Some legal offices and court departments allow you to apply for a waiver on certain administrative fees and costs. This can save you significant money in the long run. It's always a good idea to ask, simply to see what you're eligible for and to assess your options.
6. Ask for help
You may consider funding your bankruptcy via a personal loan: given to you by a trusted friend or family member. If you go this route, consider putting a contract in place to protect both you and the lender and to explicitly outline the terms of repayment. This can help things to stay simple when it comes time to repay.
Considering bankruptcy in Utah? We're here to help
If you're considering bankruptcy in Utah, we encourage you to reach out to the experts at Ascent Law. Our team has been able to bring hundreds of bankruptcy cases like yours to full resolution, protecting the interests of our clients at every step. For more information and to book your FREE intro call today, please visit our website.
Salt Lake City
Salt Lake City, Utah

City of Salt Lake City[1]
Nickname:

"The Crossroads of the West"

Coordinates:

40°45′39″N

111°53′28″W

Coordinates:

40°45′39″N

111°53′28″W

Country
United States
State
Utah
County
Salt Lake
Platted
1857[2]
Named for
Great Salt Lake
Government

• Type
Strong Mayor–council
• Mayor
Erin Mendenhall (D)
Area
• City
110.81 sq mi (286.99 km2)
• Land
110.34 sq mi (285.77 km2)
• Water
0.47 sq mi (1.22 km2)
Elevation

4,327 ft (1,288 m)
Population
• City
199,723
• Rank
122nd in the United States
1st in Utah
• Density
1,797.52/sq mi (701.84/km2)
• Urban

1,021,243 (US: 42nd)
• Metro

1,257,936 (US: 47th)
• CSA

2,606,548 (US: 22nd)
Demonym
Salt Laker[5]
Time zone
UTC−7 (Mountain)
• Summer (DST)
UTC−6
ZIP Codes
Area codes
801, 385
FIPS code
49-67000[7]
GNIS feature ID
1454997[8]
Major airport
Salt Lake City International Airport
Website
Salt Lake City Government
Salt Lake City (often shortened to Salt Lake and abbreviated as SLC) is the capital and most populous city of Utah, as well as the seat of Salt Lake County, the most populous county in Utah. With a population of 199,723 in 2020,[10] the city is the core of the Salt Lake City metropolitan area, which had a population of 1,257,936 at the 2020 census. Salt Lake City is further situated within a larger metropolis known as the Salt Lake City–Ogden–Provo Combined Statistical Area, a corridor of contiguous urban and suburban development stretched along a 120-mile (190 km) segment of the Wasatch Front, comprising a population of 2,606,548 (as of 2018 estimates),[11] making it the 22nd largest in the nation. It is also the central core of the larger of only two major urban areas located within the Great Basin (the other being Reno, Nevada).
Salt Lake City was founded July 24, 1847, by early pioneer settlers, led by Brigham Young, who were seeking to escape persecution they had experienced while living farther east. The Mormon pioneers, as they would come to be known, entered a semi-arid valley and immediately began planning and building an extensive irrigation network which could feed the population and foster future growth. Salt Lake City's street grid system is based on a standard compass grid plan, with the southeast corner of Temple Square (the area containing the Salt Lake Temple in downtown Salt Lake City) serving as the origin of the Salt Lake meridian. Owing to its proximity to the Great Salt Lake, the city was originally named Great Salt Lake City. In 1868, the word "Great" was dropped from the city's name.[12]
Immigration of international members of The Church of Jesus Christ of Latter-day Saints, mining booms, and the construction of the first transcontinental railroad initially brought economic growth, and the city was nicknamed "The Crossroads of the West". It was traversed by the Lincoln Highway, the first transcontinental highway, in 1913. Two major cross-country freeways, I-15 and I-80, now intersect in the city. The city also has a belt route, I-215.
Salt Lake City has developed a strong tourist industry based primarily on skiing and outdoor recreation. It hosted the 2002 Winter Olympics. It is known for its politically progressive and diverse culture, which stands at contrast with the rest of the state's conservative leanings.[13] It is home to a significant LGBT community and hosts the annual Utah Pride Festival.[14] It is the industrial banking center of the United States.[15] Salt Lake City and the surrounding area are also the location of several institutions of higher education including the state's flagship research school, the University of Utah. Sustained drought in Utah has more recently strained Salt Lake City's water security and caused the Great Salt Lake level drop to record low levels,[16][17] and impacting the state's economy, of which the Wasatch Front area anchored by Salt Lake City constitutes 80%.[18]
About Salt Lake City, Utah
Neighborhoods in Salt Lake City, Utah
Poplar Grove, The Avenues, Ballpark, Lower Avenues, Downtown, Woodbury, Central City, Neighborhood House, Salt Lake City Community Development, Rio Grande, The Neighborhood Hive, Neighborhood Services, University Neighborhood Partners, Salt Lake City, Neighborhood Auto Service, Sunnyside Park, Building at Rear, 537 West 200 South, Washington Square Park, Area 51, Brigham Young Historic Park
Things To Do in Salt Lake City, Utah
Bus Stops in Salt Lake City, Utah to Ascent Law LLC
Bus Stop in Greyhound: Bus Station Salt Lake City, Utah to Ascent Law LLC
Bus Stop in Greyhound: Bus Stop Salt Lake City, Utah to Ascent Law LLC
Bus Stop in Salt Lake Central Salt Lake City, Utah to Ascent Law LLC
Bus Stop in Stadium Station (EB) Salt Lake City, Utah to Ascent Law LLC
Bus Stop in South Salt Lake City Station Salt Lake City, Utah to Ascent Law LLC
Bus Stop in Intermodal Hub - Salt Lake City Salt Lake City, Utah to Ascent Law LLC
Bus Stop in Salt Lake Central Station (Bay B) Salt Lake City, Utah to Ascent Law LLC
Bus Stop in State St @ 1428 S Salt Lake City, Utah to Ascent Law LLC
Bus Stop in 200 S / 1000 E (EB) Salt Lake City, Utah to Ascent Law LLC
Bus Stop in Beck Street @ 1765 N (Salt Lake) Salt Lake City, Utah to Ascent Law LLC
Bus Stop in 200 S / 1100 E (Wb) Salt Lake City, Utah to Ascent Law LLC
Bus Stop in State St @ 1601 S Salt Lake City, Utah to Ascent Law LLC
Driving Directions in Salt Lake City, Utah to Ascent Law LLC
Driving Directions from The Grand America Hotel to Salt Lake City, Utah
Driving Directions from Hilton Salt Lake City Center to Salt Lake City, Utah
Driving Directions from The Little America Hotel - Salt Lake City to Salt Lake City, Utah
Driving Directions from Kimpton Hotel Monaco Salt Lake City to Salt Lake City, Utah
Driving Directions from Salt Lake City Marriott City Center to Salt Lake City, Utah
Driving Directions from Crystal Inn Hotel & Suites Salt Lake City to Salt Lake City, Utah
Driving Directions from Hampton Inn Salt Lake City-Downtown to Salt Lake City, Utah
Driving Directions from Hilton Garden Inn Salt Lake City Downtown to Salt Lake City, Utah
Driving Directions from Salt Lake Marriott Downtown at City Creek to Salt Lake City, Utah
Driving Directions from Salt Lake Plaza Hotel SureStay Collection By Best Western to Salt Lake City, Utah
Driving Directions from Homewood Suites by Hilton Salt Lake City-Downtown to Salt Lake City, Utah
Driving Directions from Radisson Hotel Salt Lake City Downtown to Salt Lake City, Utah
Reviews for Ascent Law LLC Salt Lake City, Utah