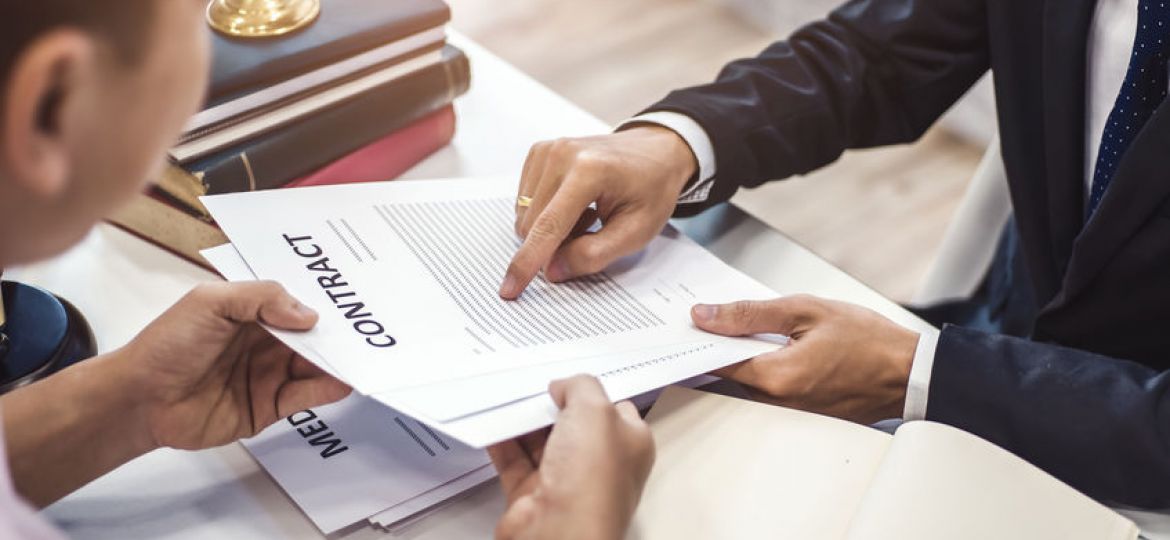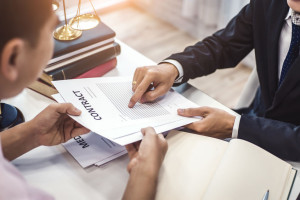 Unfortunately, this question is extremely common for those going through a divorce. According to World Population Review, about 50 percent of all U.S. marriages will end in divorce — and that process can be made even more complicated with unwilling or uncooperative spouses and paperwork delays. Divorce is already an emotionally trying process, and a lack of partnership and assistance through the process can be overwhelming. Your attorney can be a resource to you as you go through the process to minimize difficulty on your side and to ensure that your needs are met wherever possible.
Below, we've summarized what recourse you can take if your spouse won't sign the divorce papers, and offer ways that your attorney can assist you in streamlining your divorce process.
How do I send my spouse divorce papers?
Generally, the act of giving papers is the first step toward the finalization of the divorce. Even if it's been mentioned several times over the course of a marriage, there are no formal steps taken until one or both of the partners retains the services of an attorney and serves the other with "papers." These papers outline the partner's request for a formal court process or the divorce and is the first critical step in your divorce case. If you're considering moving forward in the divorce process, you will need to go to your clerk of court and file a divorce petition (or dissolution petition.)
In these documents, you'll be outlining the marriage, and giving the reason that you wish to proceed with the divorce. An attorney can assist you with any questions that you may have throughout the process. It's important to note that you cannot be the person to serve your partner the papers. The court also will not be able to do this step for you. You'll have to connect with your local sheriff's office or a third-party service to serve your petition to your partner, or try to send it through the United States Postal Service.
Is it legal to serve someone through the mail?
While this law is state-specific, it is legal in the state of Utah to serve someone with divorce papers by mail. No matter how the papers are received, you will receive a confirmation that your papers were delivered to the intended recipient. As a reminder, the Utah court system does require proof of service for your petition to be valid.
What is a proof of service?
The proof of service is essentially an acknowledgement that your recipient has received your papers and has responded formally as requested. This submission step is required in the Utah court system, otherwise they will not be able to take any sort of court mandated or finalizing action on your request.
Sometimes, you may opt to have a state marshal or other authority take care of the serving process on your behalf. If this is the case, proof of service will still be required, but can take the form of an affidavit for sake of the divorce finalization process.
How do I know that my spouse was actually served?
If you are concerned that your spouse wasn't served the divorce papers, you don't have to worry. You will get a confirmation of the delivery and notice that it is complete. This can give you peace of mind and the confirmation that you can continue to move forward through your divorce process.
What happens if my spouse doesn't respond to a divorce petition?
Often, if the divorce is contentious, your spouse may attempt to simply ignore your petition and request for response. This is not a valid resolution in the eyes of the court, and they do have the authority to rule on behalf of the marriage even if a spouse refuses to respond. There are limitations to this ruling outlined on the Utah state court website, which we've outlined below.
The type of ruling that would be made on behalf of your partnership in this case would be classified as a default judgement. In this case, the judge is limited to respond and rule based on what was originally presented in the complaint. There is not a formal discovery process or the steps of a trial to complete.
After this process has begun, the spouse that has remained uncommunicative cannot contest the divorce later on. This helps to protect the initiating partner from potentially harmful situations, or further manipulation and disruption to their lives.
Ascent Law can help with Utah divorce cases
Divorce is one of the hardest things that you'll have to go through. The experts at Ascent Law are here to help to make it as streamlined of an experience as possible. For more information and to book your free introductory call today, please visit our website. You can also reach us at (801) 432-8682.