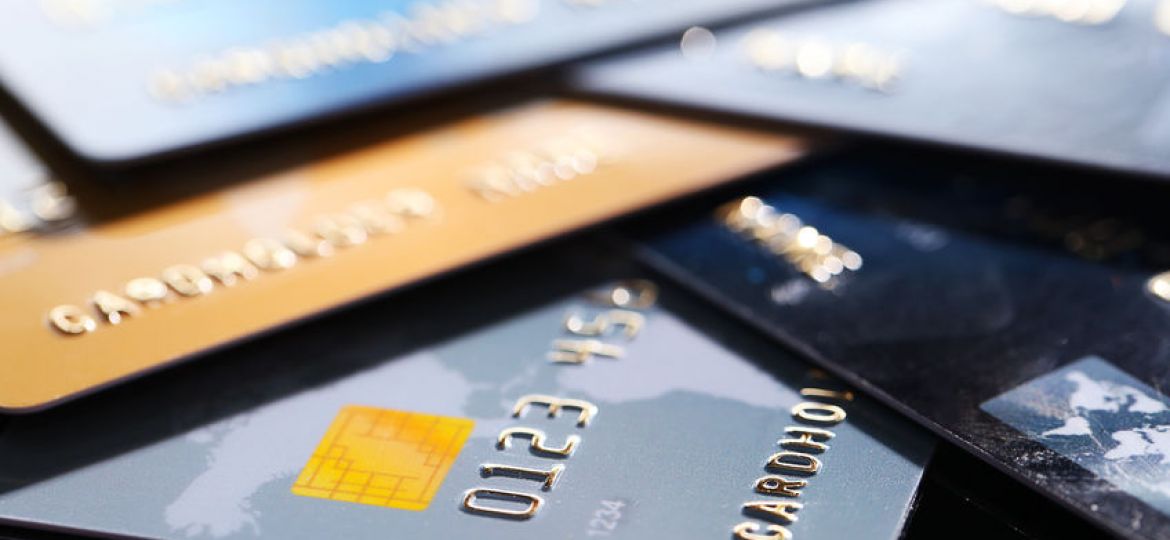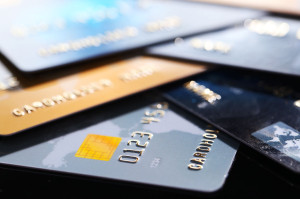 Navigating the process of choosing a credit card can feel overwhelming. There are a variety of different things to consider, as credit cards represent a long-term commitment and bring with it the risk of debt. You shouldn't rush the process — you should take the time to evaluate which card will best suit your needs. Your financial advisor can assist you in helping you to determining which is the correct choice, and your attorney can be a resource to answer any questions that you may have about the contract or financial ramifications of choosing your credit card. In this article, we highlight considerations that you should take when evaluating your next choice of a credit card.
Before choosing your credit card, it is a good idea to determine what your spending strategy will be. For many, a credit card may indicate the ability to spend well beyond your means and can risk putting you into debt. This is quite a common occurrence, as the amount of household debt in the United States rose to 15.24 trillion dollars in 2021, according to the Federal Bank of New York. Ideally, your expenditures on the credit card won't exceed the amount that you can pay off each month, or will not exceed that amount in high increments. This helps to ensure that you minimize the risk of late fees if you are unable to pay off your credit card's principal amounts before interest is applied.
Once you've determined your financial strategy, and what you plan to use this card for, you can proceed to evaluate your card options. While many choose to apply for credit cards online through banking institutions, you may consider applying in-person for specified lines of credit — such as through department stores or large-scale big box stores like Target.
Determining which institution you plan to choose is one of the first steps in choosing your credit card. You may opt to keep your credit card where you have your debit card, using a central bank for all of your banking needs. You may also decide to go to a different bank entirely. Either option offers benefits to you as the consumer. The main consideration that would apply to choosing your institution is to ensure that it is a well-known bank that is protected by the provisions in the Federal Deposit Insurance Corporation (FDIC). This helps to ensure your money in the event of a bank issue. While uncommon, these provisions can be helpful. Large-scale banks, such as US Bank, Chase, and Bank of America fall under FDIC provisions.
When looking at your available credit card options, you may consider the Annual Percentage Rate (APR), which is the interest rate. This is your charge for using the card, which goes to the bank for facilitating the line of credit. Every credit card will have a varying APR, and you may choose to look for the lowest one possible. If you choose a card with a low APR, be sure to check for any other hidden or administrative fees that you may have missed. These add up quickly and can become quite expensive. Your bank representative can walk you through options that are available to you either virtually or at your local branch. There are also resources online through most major banks that highlight these types of rates and fees so that you can choose in confidence.
When choosing your credit card, you can reap additional benefits if you're savvy. Often, cards can offer limited or unlimited cashback options or loyalty points that you can use to redeem for real-life benefits, such as gift cards or travel benefits. Often, travel agencies will partner with banks to enhance the benefits that they offer to card users, which really only means more benefits for you. Certain cards offer miles off luxury vacation trips that you can spend and earn with good spending habits and repayment. If you're interested in bonuses, research banking websites or speak to your local banker to assess your options.
Now that you have an idea of the card you wish to apply for, you must begin the application process. There are many fraudulent sites, so be sure that you are on the correct webpage for your banking institution. You can expect to input your personal information. This is needed to run a credit check, and to ensure that you are a good candidate for the institution to lend to. While it is ideal to have a strong credit score, this is not always necessary or possible, especially if you are a first-time applicant. Your representative at the institution can answer any questions that you may have throughout the process. Upon approval, consider working with a financial advisor to ensure that your financial health is protected. It can be easy to fall victim to unknown fees or excessive APR, and they can be a resource of help.