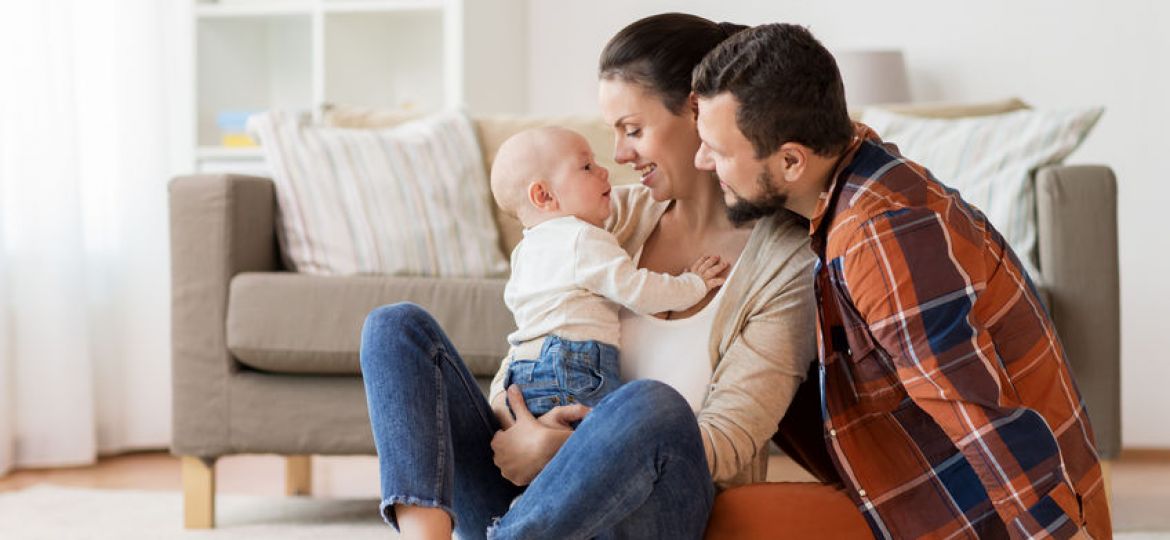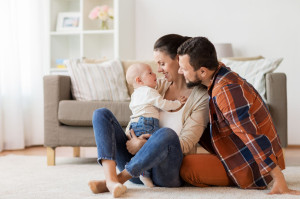 If you're planning to adopt in the state of Utah, you're likely feeling excited, nervous, and ready for your next steps. One of the most common questions on your mind is probably about your home inspection requirements, and what is legally required for the adoption process in the state of Utah. The home inspection process is better known as the home study process, and legal requirements vary by state. In this blog post, we'll be covering adoption and home study requirements for Utahns, as well as what you can expect for your upcoming home study.
What is a home study?
A home study is most commonly conducted before an adoption takes place, and is a legal requirement set forth by the state of Utah. These are typically done by a local, licensed social worker and can be executed through a certified agency or through whatever adoption service you may be working with if they offer the service or referrals. The entire goal of the home study is to ensure that the home will be safe for the adopted child, and is meant to identify any potential risks and offer opportunities to rectify them.
What can you expect through the home study process?
The home study process may feel invasive, as it is designed to be as comprehensive and in-depth as possible. According to childwelfare.gov, the process can vary on the time it takes. The average can be anywhere between 3 to 6 months. Throughout the evaluation period, you can expect to sit for several interviews and answer questions regarding your parenting philosophy, your upbringing, your religious background, preferences, marriage, and more. Answering as honestly as possible will help your interviewers know more about who you are, and can speed up the process of your adoption. You can also expect that your friends and family may be interviewed as well, and will be asked to answer questions and observations that they have made about you and your parenting style.
The home study process goes beyond interviews. You may also have your formalized documents reviewed, ranging from your medical records to past financial history going back several years. This is not designed to be invasive, so much as it is designed to ensure that your home and lifestyle are both ready and safe for a child to be added to it. If you have outstanding debt or pre-existing medical problems, this won't halt your adoption process. The main idea is that they want everything to be well documented and relayed to all parties to ensure that adoption is the right choice for you. Being as open and as honest as possible will help your home study to run smoothly.
Do I need a home study for both international and domestic adoption?
Whether you're considering international or domestic adoption, the home study process will still apply. For more information depending on the laws of your state, you may consider reaching out to a local adoption attorney or your adoption agency to ensure that your home study will be in compliance and be able to be registered with your case.
Do I need a home study to open my home to foster care in the state of Utah?
If you plan to foster children in the state of Utah, you will need a home study conducted by the Children's Service Society of Utah. The goals of the home study in this instance are the same and may be required for both foster and foster to adopt childcare pathways.
How to prepare for a home study in the state of Utah
If you have an upcoming home study, don't feel overwhelmed. There are simple things that you can do to begin to prepare. Begin to make your to-do list with three goals in mind: safety of the child, safety of the home, and comfort of the child. This can help you to understand where your strengths are so far, and where you need to place your attention to prepare.
1. Organize paperwork ahead of time
Getting copies of official records may take days, even weeks, in the wake of the pandemic. To speed your process, it helps to be as prepared as possible. Asking for official copies of medical records, transcripts, statements of debt, bank statements, and more can help you to drastically shorten your waiting period.
2. Childproof your home
Whether you are pursuing infant or newborn adoption or adopting an older child, it is important to consider childproofing your home. You can purchase childproofing tools at your local grocery stores, such as cabinet locks and plug covers. You can also start simply by locking up chemicals and medications, covering sharp corners and edges of furniture in your home, and purchasing childproof door locks to any exit doors.
3. Practice your interview skills
Practicing your interview skills with sample questions and answers can help you to feel more confident when you sit for your interviews. You can also practice answering about your parenting philosophy as it evolves, and work with your partner or friends and family until you feel ready.
If you have questions about the adoption process, Ascent Law is here to help. We are able to come alongside you and guide you through every step of the process, from match to finalization. For more information about what we could do for you, give us a call at (801) 432-8682. Our lawyers are happy to help you assess your case and determine your next step in the adoption process.